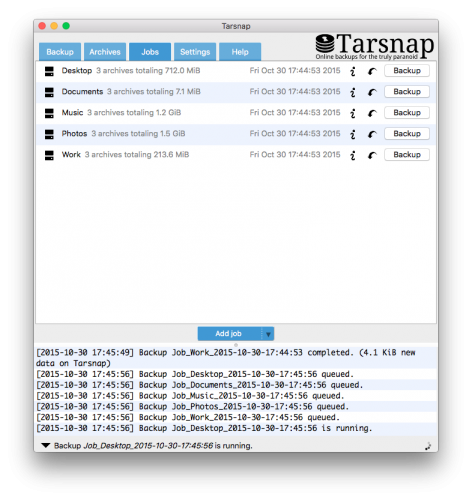 I've just tagged version 0.7 at Github:
https://github.com/Tarsnap/tarsnap-gui/releases/tag/v0.7
This release improves on the earlier v0.6 release, adds a bunch of new features like desktop notifications, skip files and the ability grab the Tarsnap credit from the website, along with a slew of general improvements, fixes and UI refinements. Better looking, leaner and more robust.
Desktop notifications are especially useful for the scheduled job backups, so that you are notified when the backups have started, completed or failed. OS X displays the notifications like this in the Notifications Centre: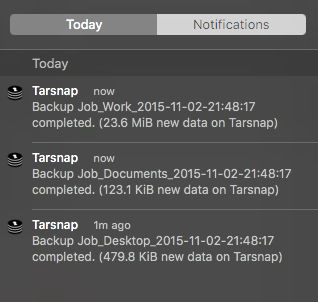 These are arguably valuable for quickly reviewing scheduled backups that have completed while you were away.
I've also carefully refined the UI for high res/dpi displays so that it looks gorgeous. This is how casually browsing your archives in Tarsnap looks like on a 40" 4k display: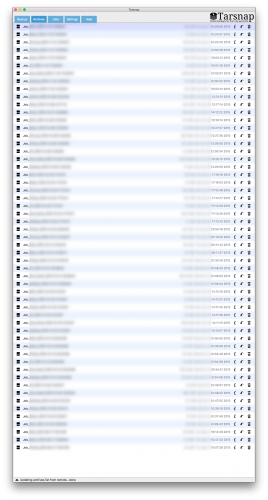 More cool things have been packed packed into this release, so I urge you to read the announcement e-mail for all the insight:
https://mail.tarsnap.com/tarsnap-users/msg01175.html
Take Tarsnap GUI v0.7 for a ride and let me know what you make of it: