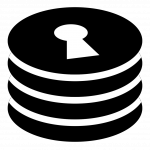 New year brings fresh meat. I've just tagged version 0.8 at Github:
https://github.com/Tarsnap/tarsnap-gui/releases/tag/v0.8
This release continues on the track already paved by the previous release in terms of performance, code robustness and adherence to modern C++ practices and UI consistency, adds a bunch of new features like simulation mode, skip files flagged nodump in the file system and a persistent Journal, as well as numerous other improvements, fixes and adjustments throughout the whole spectrum. This release makes Tarsnap GUI leaner, faster and more robust overall.
More cool things have been packed packed into this release, so I urge you to read the announcement e-mail for all the juicy bits:
https://mail.tarsnap.com/tarsnap-users/msg01215.html
Take Tarsnap GUI v0.8 for a ride and let me know what you make of it: